Edmund F. Pine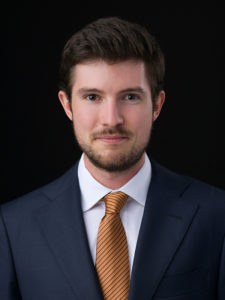 In the Low-Income Housing Tax Credit industry, unanticipated disputes fueled by opportunism threaten the developers, non-profits, and housing authorities at the heart of America's most successful affordable housing program. It is a privilege to strive for my clients, and, by extension, those who rely on affordable housing.
In my view, effective legal representation is outcome-oriented and client-involved. It demands staunch and creative advocacy, precise communication, and the reflexive openness to learn from and adapt to new information. These commitments are central to my practice.
I honed my legal acumen through exploration. Before joining BC Davenport, I interned at Public Health Law Center, a national nonprofit law and policy organization. Separately, I created legal resources for start-ups as a 'practice-scholar' with the Minnesota Law School's Corporate Institute. I participated in a national civil rights moot court competition, contributing to a team that advanced to the quarterfinals. I also competed in a mergers and acquisitions case study alongside MBA students. As a supervised student-attorney, I filed bankruptcy petitions and attended hearings on behalf of low-income clients, successfully discharging hundreds of thousands of dollars' worth of debt.
I was born in Amarillo, Texas, and attended University of New Orleans for my undergraduate degree. There, I earned a B.A. in philosophy and competed as an NCAA Division One cross country and track athlete. My personal interests include reading, cooking, running, and backpacking.
Education
University of Minnesota Law School, J.D., Business Law Concentration, 2022
University of New Orleans, B.A., 2016.
Bar Admissions
Supreme Court of Minnesota, 2022
U.S. District Court, D. Minn., 2022
Honors and Awards
University of Minnesota Law School; Dean's 'A' list.
University of Minnesota Law School; McGee Competition Moot Court, quarterfinalist.
University of Minnesota Law School, Dean's Distinguished Full Tuition Scholarship